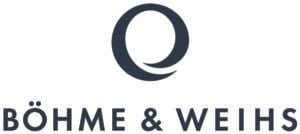 Böhme & Weihs Systemtechnik GmbH & Co. KG
Linderhauser Str. 153
42279 Wuppertal
Tel.: +49-202-38 434-0
E-Mail : info@boehme-weihs.de
Web : www.boehme-weihs.com
Skill Software is a subsidiary of Böhme & Weihs, one of the leading providers of quality management software and production management systems since 1985.

Westring 303
44629 Herne
Tel. +49 2323 925 501
E-Mail : info@elias-gmbh.de
Web : www.elias-gmbh.de
Our partnership with the German company "ELIAS GmbH" has allowed the emergence of "Skill Infra Convert". This module extracts automatically all relevant information from a CAD drawing. It can save method and quality services hours of work.

1111 Budapest
Budafoki út 9-11.
Tel : +36 30 949 2672
E-Mail : lionson@lionson.hu
Web : www.lionson.hu
Dynamism and efficiency of "LIONSON Consulting Kft" is no more to be proven. It is the reference for reinforcing the competitiveness of your company. Base in Hungary, "LIONSON Consulting Kft" provides training and advisory services. Mrs. Simone Smolinska enthusiastically guides you in those areas: operation planning, development, and oversight of organizations. Products quality improving, costs reduction, development of human potential. And FMEA Risk Analysis with "Skill FMEA Pro" software !